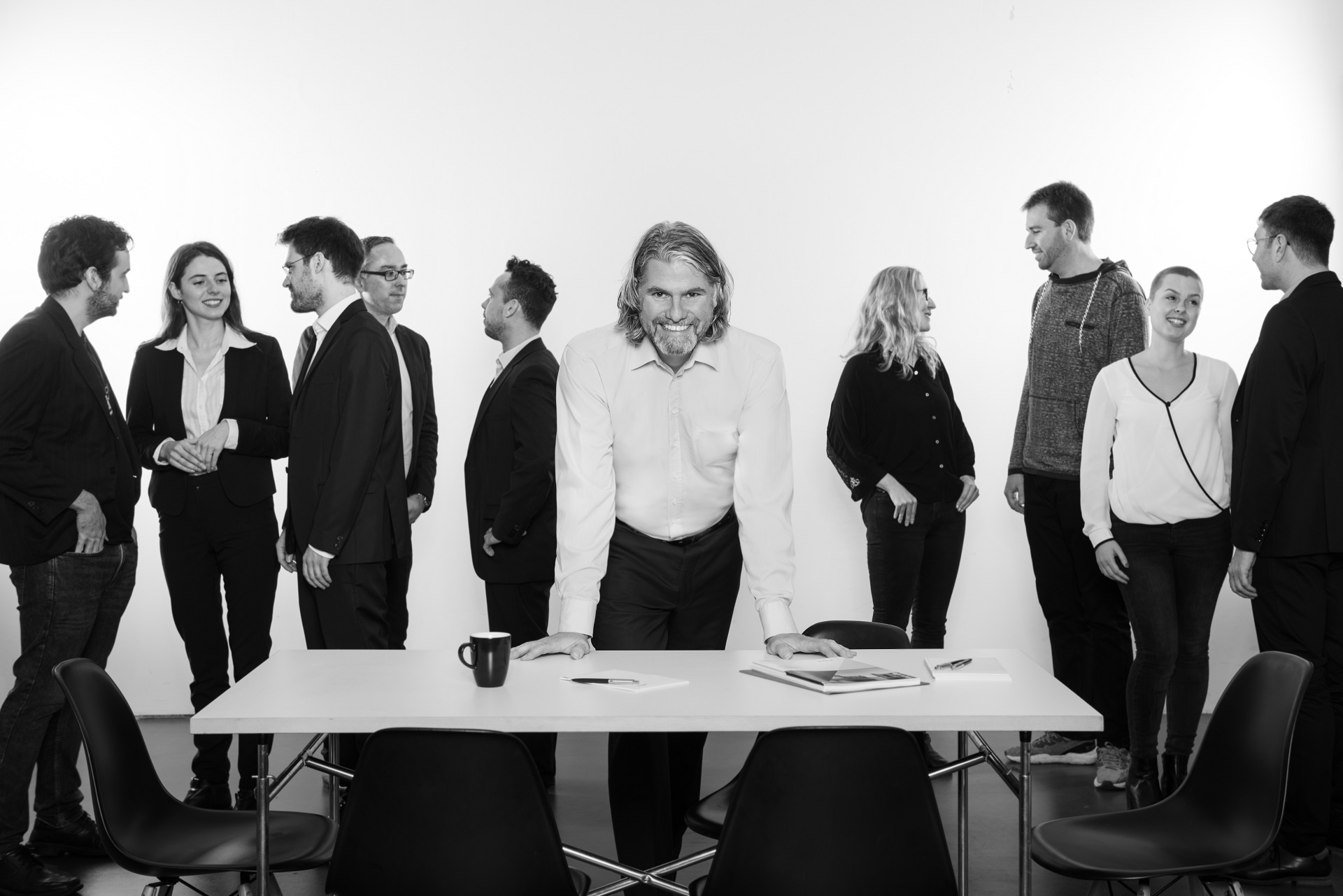 Team Polit-X
Staff members
Our vision
Polit-X has been refining the digital monitoring of political processes for more than ten years. The core business of Polit-X are digital analyses of the German federal and state parliaments. In 2019 a new tool for tracking European law-making was introduced, extending the scope of monitoring while keeping the interface clean and simple.
Polit-X is an expert for data driven and document based examinations of political processes. The up-to-the-minute library includes millions of political documents from German federal and state parliaments, European institutions and many more - accessible and searchable in one platform. Custom analysis and notification features allow users to easily monitor activities of German and EU parliamentarians. The company is based in Berlin's Mitte district.
Milestones
2022
Process tracking:
Polit-X visualises parliamentary processes at federal level and sends out alerts as soon as they advance.
2021
Deep Data:
Innovation Keyword-Analysis with linguistic based algorithms.
15 Jahre digitales Politikmonitoring:
Am 6. März 2006 um 15.15 Uhr – vor 15 Jahren – wurde unsere erste Politik-Monitoring-E-Mail verschickt.
Polit-X Monitoring: Media
launched in cooperation with
GBI-Genios
2020
New partnership with
Dods
Polit-X.at
is developing and establishing digital political monitoring in
Austria
2019
New
partnership with the news agency dpa:
Polit-X becomes first external partner in the dpa ID Partnerprogramm
Developed and successfully implemented a
tool for data analysis of EU documents
Launch of a
sentiment analysis tool
Introduction of a
new corporate design
Polit-X and
Kürschners Politikkontakte
start cooperating
Relocation and extension of our
marketing and customer relations departments
to "Haus 2", Tieckstraße 29, Berlin-Mitte
2018
For the first time the Polit-X library includes more than
1.000.000 documents
Polit-X is invited by the
Federal Ministry for Economic Affairs and Energy
to participate in the "Mittelstand-Digital Kongress: Erfolgreiche Transferformate für die Digitalisierung. Mittelstand 4.0-Kompetenzzentrum Kommunikation"
Polit-X and the
Deutsche Gesellschaft für Verbandsmanagement e.V. (DGVM)
start cooperating
2017
Staatssekretär a. D. Dr. Thomas Freund (†)
joins Polit-X in advisory capacity
Introducing our
politician tracker
Polit-X starts cooperating with the
Akademie für Politische Bildung Tutzing
and the
Science Media Center GmbH
2016
Polit-X is nominated for the
Politik Award
in the category
Digital Public Affairs
The company moves to Novalisstraße 8a, Berlin-Mitte
2015
Introducing a
smart data analysis tool of parliamentarians
...and many more
Our services at a glance
Polit-X offers a multitude of tools to help you effectively manage today's data flood.
Save time and Money: Polit-X combines millions of political documents from hundreds of sources in one easy-to-use and accurate full text search. Daily email notifications for your custom topics keep you updated on the latest developments.
Our analysis tools are continuously monitoring all activities of lawmakers, parliamentary groups, German parliaments and the EU. They help detecting networks and help you evaluate the information. Customizable trend charts show what topics are discussed in the parliaments at different times. They serve as an early warning system for political developments in your field.
Collect important documents in your private folder and create custom reports: Our report feature let's you present individually chosen documents, charts and information of parliamentarians in one PDF file. Edit, share and comment on documents with your team members - all in the same platform.
"Previously, political documents needed to be manually obtained from different sources and had then to be analyzed in a second step. Public affairs professionals have been totally dependent on their personal networks. Expert's advice is still important. But these experts also know they cannot know everything. We can bridge that gap."
Heiko Schnitzler
CEO | Founder
Our network
Polit-X has built up an extensive network of partners covering all areas of politics and public affairs. Collaborating with scientific research institutions helped to implement new methods of data processing and subsequently make them accessible to interested stakeholders. Furthermore, Polit-X is used in science-related areas for fact-based evaluations or to support scientists with a comprehensive database of documents. Several collaborations and partnerships were formed with public affairs agencies, associations and publishing houses. Cooperating effectively and transparently with our partners in the field of public affairs and practioners from the world of politics allowed us to combine services such as the integration of political documents with contact information, dates and events and media content. Attending technical conferences and political events on a regular basis, as well as giving presentations and trainings helps us to expand our network and gain critical insights.